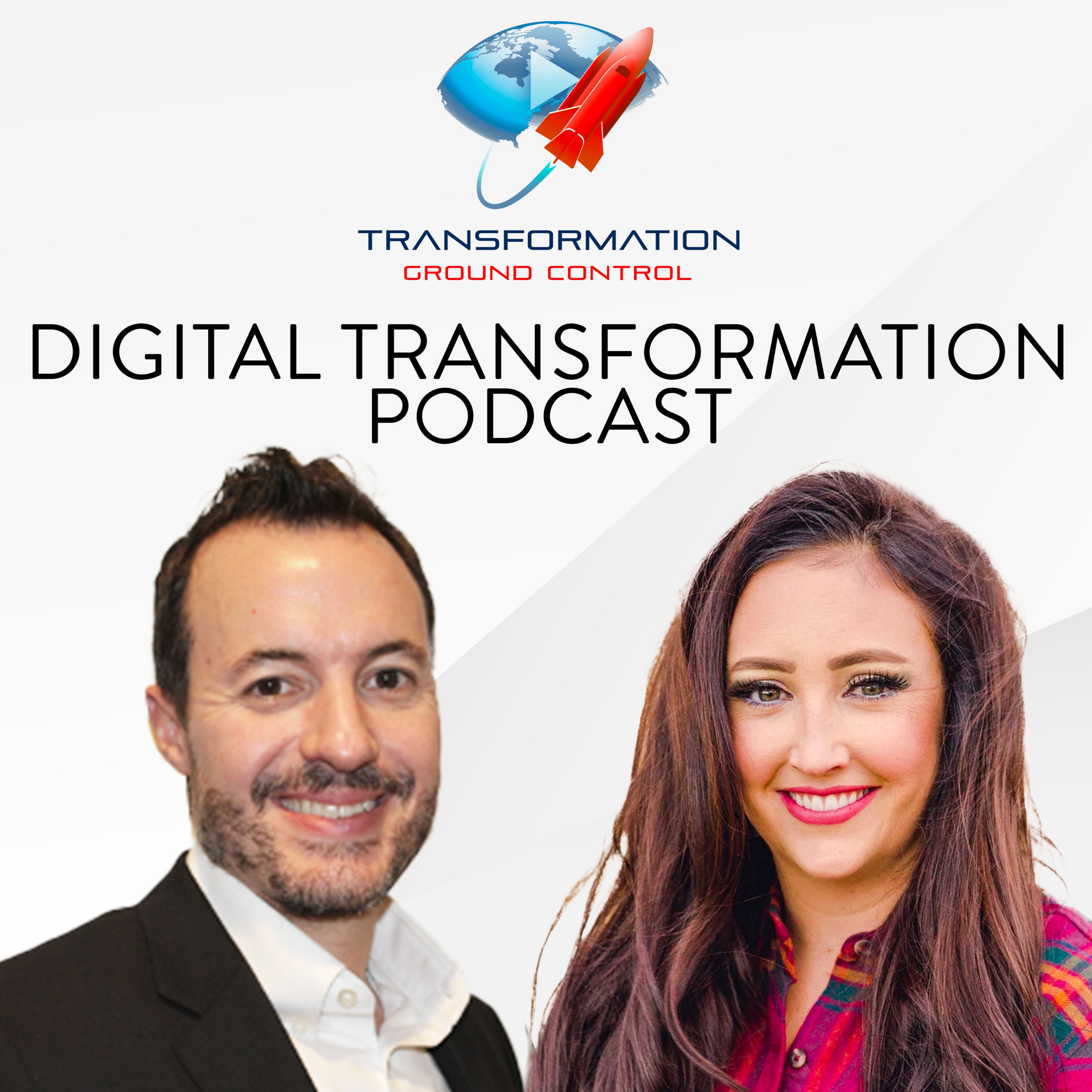 The Transformation Ground Control podcast covers a number of topics important to digital and business transformation. This episode covers clips from the Top 10 2021 interviews:
10. Inside the book "Building a Digital Future" with author Lipi Sarkar
9. Legally Protecting yourself during Digital Transformation with attorney Marcus Harris, Taft Law
8. How to be a Good Consultant with Kameron Carpenter, Third Stage Consulting
7. Organizational Change Management Basics and Fundamentals with Theresa Richardson, Third Stage Consulting
6. Digital transformation strategies, trends, and underrated keys to success with Jon Reed from Diginomica
5. Transformation lessons from a Fortune 500 company with Dan Krug of Nucor Steel
4. Software selection best practices with Brian LaCarrubba from Third Stage Consulting
3. Human Adoption of New Technologies with Emma Roloff with Naviant Technologies
2. Change Leadership, Organizational Psychology, Emotional Intelligence, and Organizational Love and Logic with Jedd Hafer, Mission-Peace
1.  Supply chain management risks, sustainability, trends, strategies, and lessons learned for the 2020s with Amy Cooper from Craft
We also cover a number of other relevant topics related to digital and business transformation throughout the show.
This weekly podcast series premiers live on YouTube every Wednesday at 8am NYC time / 1pm London / 9pm Hong Kong. You can also subscribe to the podcast on Apple, Google, Spotify, Pandora, or your favorite podcast platform.
WATCH MORE EPISODES HERE: https://youtube.com/playlist?list=PLyI-oIQSgI2DGXQKvUz-farHwls_B3G3i
——————————————————————
DOWNLOAD MORE RESOURCES BELOW:
——————————————————————
2021 DIGITAL TRANSFORMATION REPORT: http://resource.thirdstage-consulting.com/2021-digital-transformation-report
TOP 10 ERP SYSTEMS RANKING: https://www.thirdstage-consulting.com/the-top-10-erp-systems-for-2020/
TOP 10 ERP SYSTEMS FOR SMALL BUSINESSES: https://www.thirdstage-consulting.com/top-erp-systems-for-small-businesses/
TOP 10 CRM SYSTEMS: https://www.thirdstage-consulting.com/top-10-crm-systems-for-digital-transformations
GUIDE TO ORGANIZATIONAL CHANGE MANAGEMENT: http://resource.thirdstage-consulting.com/the-definitive-guide-to-erp-hcm-organizational-change-management
20 LESSONS FROM 1,000 ERP IMPLEMENTATIONS: https://resource.thirdstage-consulting.com/lessons-from-1000-erp-implementations-ebook
————————————————————
CONNECT WITH ME:
————————————————————
LINKEDIN: https://www.linkedin.com/in/erickimberling/
INSTAGRAM: https://www.instagram.com/erickimberling/
TIKTOK: https://www.tiktok.com/@erickimberling0
TWITTER: https://twitter.com/erickimberling
CLUBHOUSE: https://www.joinclubhouse.com/@erickimberling
THIRD STAGE LINKEDIN PAGE: https://www.linkedin.com/company/third-stage-consulting-group/
CONTACT ME TO BRAINSTORM IDEAS FOR YOUR DIGITAL TRANSFORMATION: eric.kimberling@thirdstage-consulting.com
————————————————————
MUSIC IN THIS EPISODE:
————————————————————
Get You Worry Me by Nathaniel Rateliff & The Night Sweats here https://t.lickd.co/XzBW917yD6r
License ID: 8ovd6z49dQn
Get International Space Station by British Sea Power here https://t.lickd.co/5rM5pxr8zjn
License ID: nXWzMKPB4Z5
Get Epic by Faith No More here https://t.lickd.co/zG5VzByg51a
License ID: G1YWYMnZWkx
Get Can I Play With Madness (1998 - Remaster) by Iron Maiden here https://t.lickd.co/rPYy0OeVxlk
License ID: mRO9zNyO9XP
Get Relax by Frankie Goes To Hollywood here https://t.lickd.co/86xKJAXy5n0
License ID: Dmj5ENWEv0G
Get Bad To The Bone by George Thorogood & The Destroyers here https://t.lickd.co/Ooy7kBDQy97
License ID: vpR8AB7pPqX
Get this and other songs for your next YouTube video at https://lickd.co