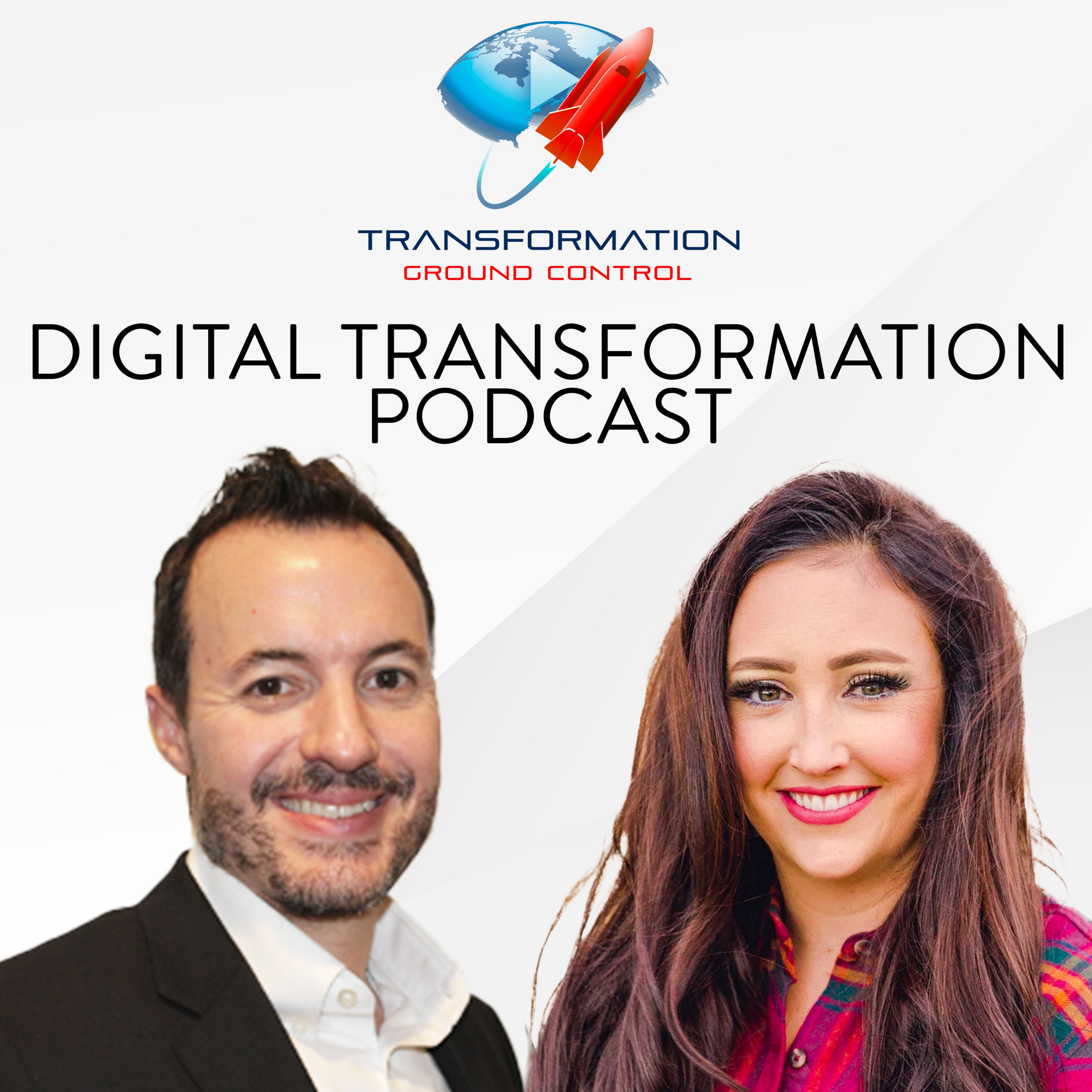 The Transformation Ground Control podcast covers a number of topics important to digital and business transformation. This episode covers the following topics and interviews:
Hot Topics: Pandas and AI, Rivalries in Digital Asset Sharing Services, 1,000 Taps to Company Culture, Doing Business in the Metaverse Economy,Voice Controlled Technologies (Eric & Kyler)
Digital Transformation Strategy and Planning Panel Discussion (Eric Kimberling, Kyler Cheatham, Theresa Richardson, Michelle Weiss, Nate Stroeher, Third Stage Consulting)
How to Define a Future State Target Operating Model (Dean Sam, Third Stage Consulting)
We also cover a number of other relevant topics related to digital and business transformation throughout the show.
This weekly podcast series premiers live on YouTube every Wednesday at 8am NYC time / 1pm London / 9pm Hong Kong. You can also subscribe to the podcast on Apple, Google, Spotify, Pandora, or your favorite podcast platform.
WATCH MORE EPISODES HERE: https://youtube.com/playlist?list=PLyI-oIQSgI2DGXQKvUz-farHwls_B3G3i
——————————————————————
DOWNLOAD MORE RESOURCES BELOW:
——————————————————————
2023 DIGITAL TRANSFORMATION REPORT: https://resource.thirdstage-consulting.com/2023digitaltransformationreport
TOP 10 ERP SYSTEMS RANKING: https://www.thirdstage-consulting.com/the-top-10-erp-systems-for-2020/
TOP 10 ERP SYSTEMS FOR SMALL BUSINESSES: https://www.thirdstage-consulting.com/top-erp-systems-for-small-businesses/
TOP 10 CRM SYSTEMS: https://www.thirdstage-consulting.com/top-10-crm-systems-for-digital-transformations
GUIDE TO ORGANIZATIONAL CHANGE MANAGEMENT: http://resource.thirdstage-consulting.com/the-definitive-guide-to-erp-hcm-organizational-change-management
20 LESSONS FROM 1,000 ERP IMPLEMENTATIONS: https://resource.thirdstage-consulting.com/lessons-from-1000-erp-implementations-ebook
————————————————————
CONNECT WITH ME:
————————————————————
LINKEDIN: https://www.linkedin.com/in/erickimberling/
INSTAGRAM: https://www.instagram.com/erickimberling/
TIKTOK: https://www.tiktok.com/@erickimberling0
TWITTER: https://twitter.com/erickimberling
CLUBHOUSE: https://www.joinclubhouse.com/@erickimberling
THIRD STAGE LINKEDIN PAGE: https://www.linkedin.com/company/third-stage-consulting-group/
CONTACT ME TO BRAINSTORM IDEAS FOR YOUR DIGITAL TRANSFORMATION: eric.kimberling@thirdstage-consulting.com
————————————————————
MUSIC IN THIS EPISODE:
————————————————————
Get I'm Ready by The Eiffels here https://t.lickd.co/geq6gnjo3Y8
License ID: 0vYN4j4XDrR
Get You Worry Me by Nathaniel Rateliff & The Night Sweats here https://t.lickd.co/XzBW917yD6r
License ID: GjozKppOqmV
Get International Space Station by British Sea Power here https://t.lickd.co/5rM5pxr8zjn
License ID: PmEvrdddErM
Get Epic by Faith No More here https://t.lickd.co/zG5VzByg51a
License ID: qk1RoZZMw2D
Get Can I Play With Madness (1998 - Remaster) by Iron Maiden here https://t.lickd.co/rPYy0OeVxlk
License ID: NMbBXeepjnq
Get Relax by Frankie Goes To Hollywood here https://t.lickd.co/86xKJAXy5n0
License ID: 6gXrNrrJXpx
Get Bad To The Bone by George Thorogood & The Destroyers here https://t.lickd.co/Ooy7kBDQy97
License ID: vBAOZ88Z2bL
Get Back on the Chain Gang by Pretenders here https://lickd.lnk.to/H2t9DXID!Eric%20Kimberling%20-%20Digital%20Transformation
License ID: G7LJlNNxaqZ
Get this and other songs for your next YouTube video at https://lickd.co