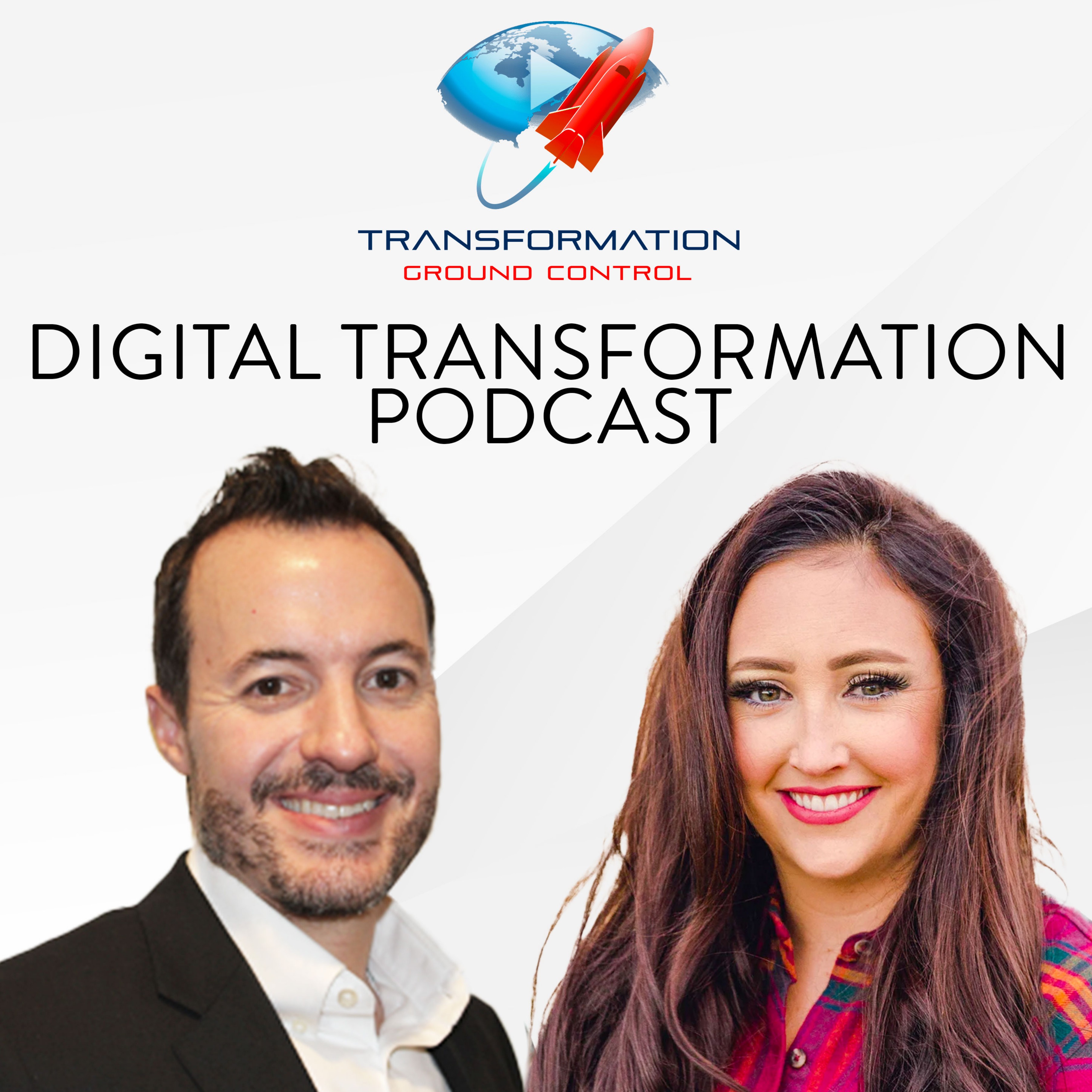 Welcome to Transformation Ground Control, the podcast where we explore tech-agnostic digital transformation and digital strategy best practices with industry thought leaders. On this show, we'll be talking with Kyler Cheatham and Eric Kimberling about how businesses can create a successful digital transformation plan. We'll also discuss the importance of staying agile and adapting to change, as well as the best ways to measure success. So whether you're just starting your digital transformation journey or you're well on your way, tune in for some valuable insights and tips!
Episodes
Wednesday May 04, 2022
Wednesday May 04, 2022
The Transformation Ground Control podcast covers a number of topics important to digital and business transformation. This episode covers the following topics and interviews:
Hot Topics: Amazon Walk Out Tech Stores, Silicon Valley Remote Culture Shift, NHL Edge, USAF Cybersecurity Mascot, AI Poisoning (Eric and Kyler)
Top 10 Most Annoying Cybersecurity Issues (Chad Baker, LAE Software)
Being a Small Business Consultant in Digital Transformation (Kristy Barber, Third Stage Consulting)
We also cover a number of other relevant topics related to digital and business transformation throughout the show.
This weekly podcast series premiers live on YouTube every Wednesday at 8am NYC time / 1pm London / 9pm Hong Kong. You can also subscribe to the podcast on Apple, Google, Spotify, Pandora, or your favorite podcast platform.
WATCH MORE EPISODES HERE: https://youtube.com/playlist?list=PLyI-oIQSgI2DGXQKvUz-farHwls_B3G3i
——————————————————————
DOWNLOAD MORE RESOURCES BELOW:
——————————————————————
2021 DIGITAL TRANSFORMATION REPORT: http://resource.thirdstage-consulting.com/2021-digital-transformation-report
TOP 10 ERP SYSTEMS RANKING: https://www.thirdstage-consulting.com/the-top-10-erp-systems-for-2020/
TOP 10 ERP SYSTEMS FOR SMALL BUSINESSES: https://www.thirdstage-consulting.com/top-erp-systems-for-small-businesses/
TOP 10 CRM SYSTEMS: https://www.thirdstage-consulting.com/top-10-crm-systems-for-digital-transformations
GUIDE TO ORGANIZATIONAL CHANGE MANAGEMENT: http://resource.thirdstage-consulting.com/the-definitive-guide-to-erp-hcm-organizational-change-management
20 LESSONS FROM 1,000 ERP IMPLEMENTATIONS: https://resource.thirdstage-consulting.com/lessons-from-1000-erp-implementations-ebook
————————————————————
CONNECT WITH ME:
————————————————————
LINKEDIN: https://www.linkedin.com/in/erickimberling/
INSTAGRAM: https://www.instagram.com/erickimberling/
TIKTOK: https://www.tiktok.com/@erickimberling0
TWITTER: https://twitter.com/erickimberling
CLUBHOUSE: https://www.joinclubhouse.com/@erickimberling
THIRD STAGE LINKEDIN PAGE: https://www.linkedin.com/company/third-stage-consulting-group/
CONTACT ME TO BRAINSTORM IDEAS FOR YOUR DIGITAL TRANSFORMATION: eric.kimberling@thirdstage-consulting.com
————————————————————
MUSIC IN THIS EPISODE:
————————————————————
Get I'm Ready by The Eiffels here https://t.lickd.co/geq6gnjo3Y8
License ID: L8mba9XZbok
Get You Worry Me by Nathaniel Rateliff & The Night Sweats here https://t.lickd.co/XzBW917yD6r
License ID: 924JLY3qVOM
Get International Space Station by British Sea Power here https://t.lickd.co/5rM5pxr8zjn
License ID: 1lbWpnK2ZME
Get Epic by Faith No More here https://t.lickd.co/zG5VzByg51a
License ID: 2Ko36jL83ER
Get Can I Play With Madness (1998 - Remaster) by Iron Maiden here https://t.lickd.co/rPYy0OeVxlk
License ID: 1GPwpXpJwMz
Get Relax by Frankie Goes To Hollywood here https://t.lickd.co/86xKJAXy5n0
License ID: 0pbKlNrax2G
Get Bad To The Bone by George Thorogood & The Destroyers here https://t.lickd.co/Ooy7kBDQy97
License ID: xaVy1QAmyl0
Get Back on the Chain Gang by Pretenders here https://lickd.lnk.to/H2t9DXID!Eric%20Kimberling%20-%20Digital%20Transformation
License ID: YX4ZAgG8NRK
Get this and other songs for your next YouTube video at https://lickd.co